Candy Wrapper - Hearts of Love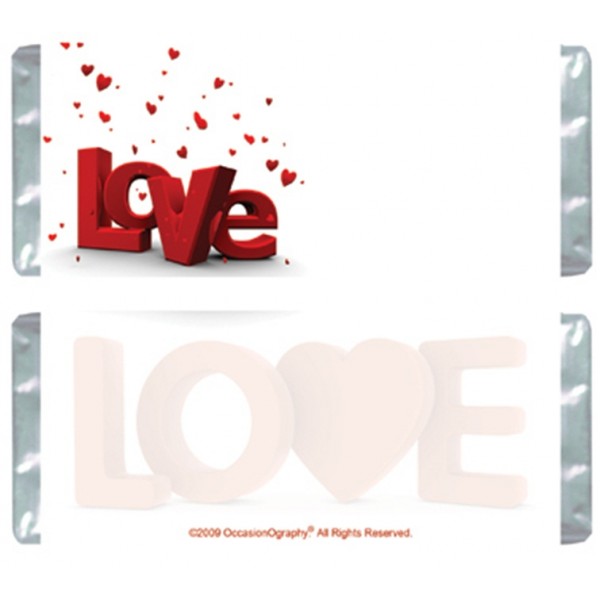 Select our designer to add photos, logos, and text to your wrapper.
Candy bar wrapper includes foil pouch that holds up to a standard 1.55oz (43g) size candy bar.
Select desired pouch color at no additional charge.
Wrappers can be ordered with or without candy bars.
There is an additional charge for the candy bar.
Candy wrapper only orders require assembly and include wrapping instructions.
Candy wrapper orders with "Add Candy Bar" option arrive fully assembled.
Dimensions:
Wrapper: 5.375 x 2.5 inches
Pouch: 5.75 x 2.44 inches